Let us hear about your experiences.
Send us a story or photo. Review a service or hotel.
Comment on this website or make a suggestion.
We want to hear from you. Please drop us a line.
Finding Safe Drinking Water in Nepal
Safe Drinking Water is a major concern for most tourists when traveling. In most western countries the quality of our drinking water has been so high for so long that most educators do not dwell on the subject in our schools. Consequently most westerners traveling in third world countries approach the matter of safe drinking water with superstition and fear that has been fueled by generous helpings of myth and rumor.
Getting the facts and understanding the truth about the dangers possible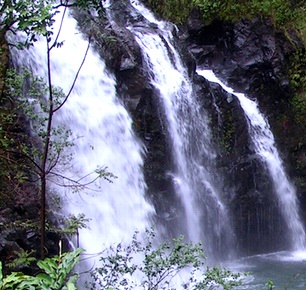 in the water and what you can do about it help free you from much worry and yet provide a greater foundation for your safety. About a decade ago several University professors and Doctors including Dennis D. Jurak, once chief of the Center for Disease Control (CDC) in the USA, wrote a rather lengthy article on the subject of water borne dangers and water treatment. and is titled "Backcountry Drinking". This report had been available in here, but has recently been taken down or moved.
To ease the burden of enlightenment we have a summary of facts and tips about water below. An easy to print version that is easy to carry around with you can be seen here on a separate page. Most of the info is taken from "Medicine for Mountaineering
" and the water treatment report "Backcountry Drinking" a compilation of studies and reports by Dennis D. Jurak, chief of C.D.C in USA, and by Alan Dove, Dr. Ongerth, Dr. Stibbs and Bill Tuthil, University professors in the USA. Studies supported in part by the REI Environment Committee.